7 SPRING DECOR TRENDS WE'RE EXCITED FOR IN 2023

Our homes reflect the changes in our lives. Spring is a time of renewal for the earth and your home and it's reflected through emerging decor trends.
When you do your spring cleaning, consider swapping out some of your old decor for designs with more life in them. This year's trends are about getting creative, embracing the environment and making a lot out of a little.
Here are seven styles we're thrilled to see trending this spring.
1. Adding Plants as Accents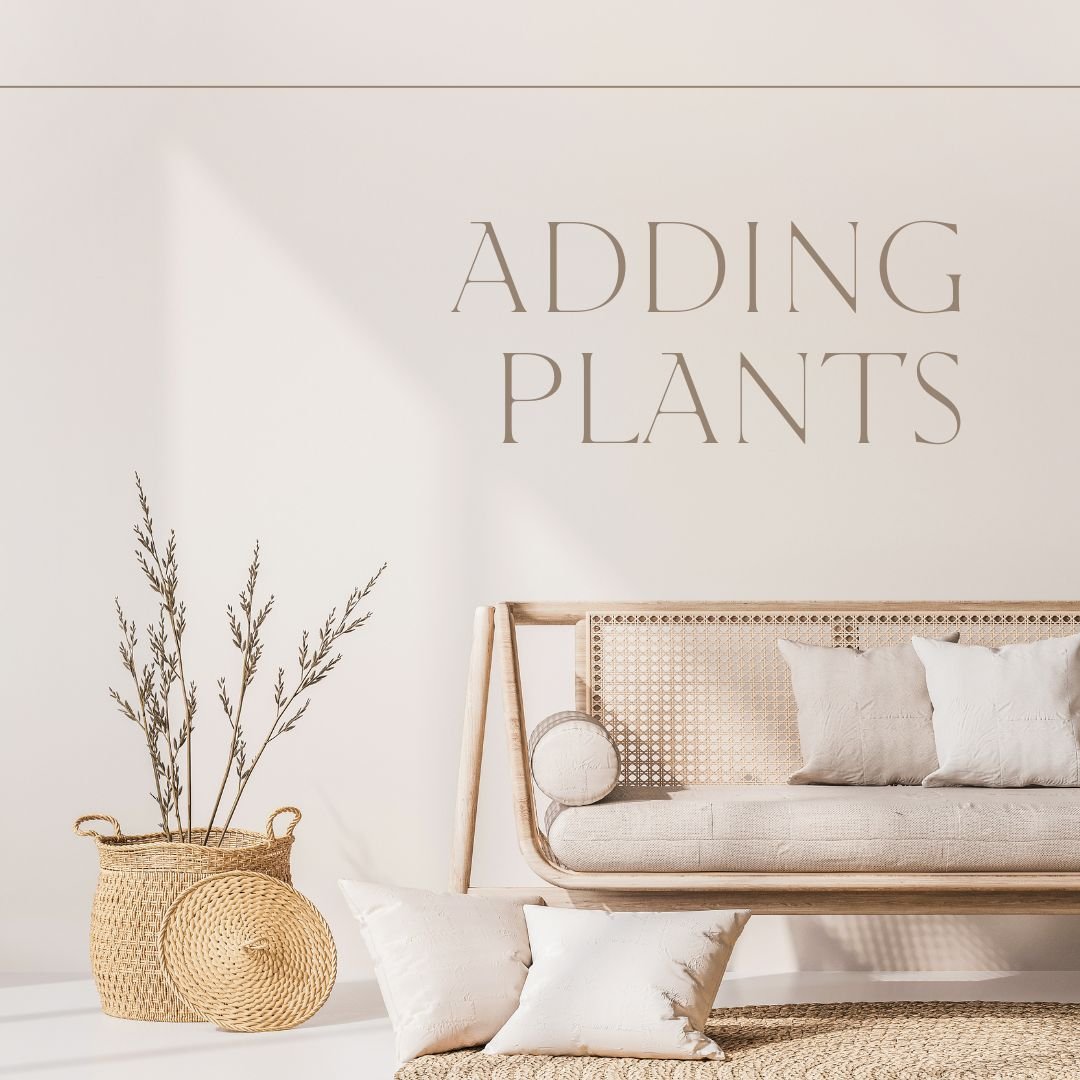 Living plants in your home have many benefits, from reducing depression and anxiety to purifying the air. Now, you can add trendy decor items to that list!
Being around nature has a calming effect on the mind and body. As people move towards homes that harmonize with the natural world, adding plants throughout the home becomes commonplace.
Large, potted plants work well to accent a sitting area, dining room or sunroom, while smaller ones tend to suit bedrooms, bathrooms and kitchens. You can choose flora in different sizes, shapes and colors to match your home aesthetic. With so many great options, you'll surely find some greenery to enhance your home.
2. Using Mirrors to Enhance Lighting
While mirrors aren't new in homes, the focus on using them for decor is coming back.
Mirrors can make a room look larger thanks to their ability to reflect light. Natural and artificial light travel through the glass and bounce off the back of the mirror, enhancing the lighting around the room, making the space look larger and more inviting.
This trick works well with any room and is perfect for brightening up a space. If you have a lot natural light in a room, you can add a mirror to brighten it up. Even if you don't have a lot of natural light, placing a mirror opposite a window or light fixture will reflect any light around the rest of the room to make it feel warmer and roomier. \
3. Adding Rich Colors Around the Home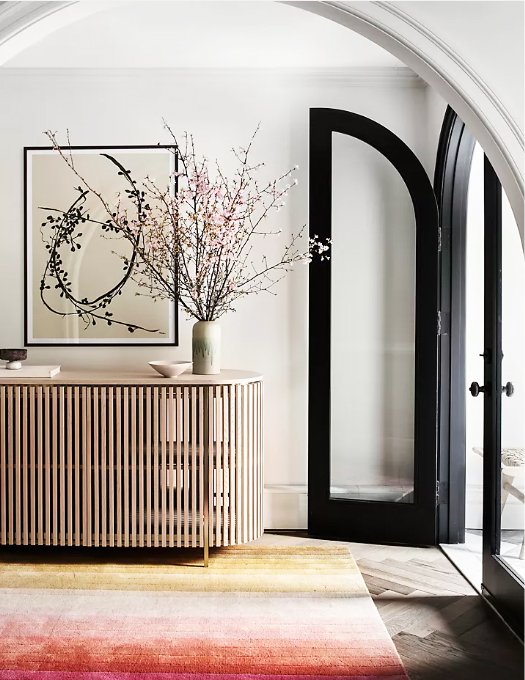 Gone are the days of monochromatic white interiors as more and more people are adding some color to their home.
Rich, saturated colors are on trend with deep purples, greens and other jewel tones popular as room colors or in accent pieces. If you're not a fan of that much pigment, consider adding earth tones around your home for a warm and soothing effect. Even using small pops of color throughout the home can create a warm and balanced environment.
4. Utilizing Natural Materials for Furniture and Decorations
Natural materials are filling homes around the country — and for good reason. Wood, bamboo, stone and other natural materials are better for the planet and elegantly decorate your rooms with comforting tones.
You can use stone sculptures and countertops or wood and bamboo furniture or wall decor. Having natural materials around you can benefit your mental health, helping you relax and focus during your precious time at home.
5. Creating Colorful Kitchens
For a while, the hottest kitchen trend was to have clean white and gray surfaces, but a shift is occurring. Homeowners are trading in their monochrome kitchens for pops of color.
Blues, greens and pinks are warming up previously stark spaces as more people embrace a creative atmosphere. When you have a fun and energized kitchen, it can give you the creativity you want to incorporate into your recipes.
This doesn't mean you need to change up your beautiful white cabinets, but small pops of color can help you embrace the bright colors of 2023. Try adding colorful appliances to liven things up, or add in fresh herb plants and colorful towels to accentuate the space.
6. Making Multi-Use Areas
Let's face it — finding a new home is not in the cards for many families right now. With interest rates soaring, you might need to get creative if you want some extra room. That's why one of our favorite decor trends for this year is the creation of multipurpose rooms.
There are so many creative ways to quickly transform a space, whether it's adding a nice pull-down desk to your living or dining room for work, a large countertop to accommodate entertaining and homework in the kitchen or adding a closet to your bathroom.
When you assess the areas you have at your disposal, you can come up with unique ways to get the most out of every inch.
7. Creating Spa-Like Environments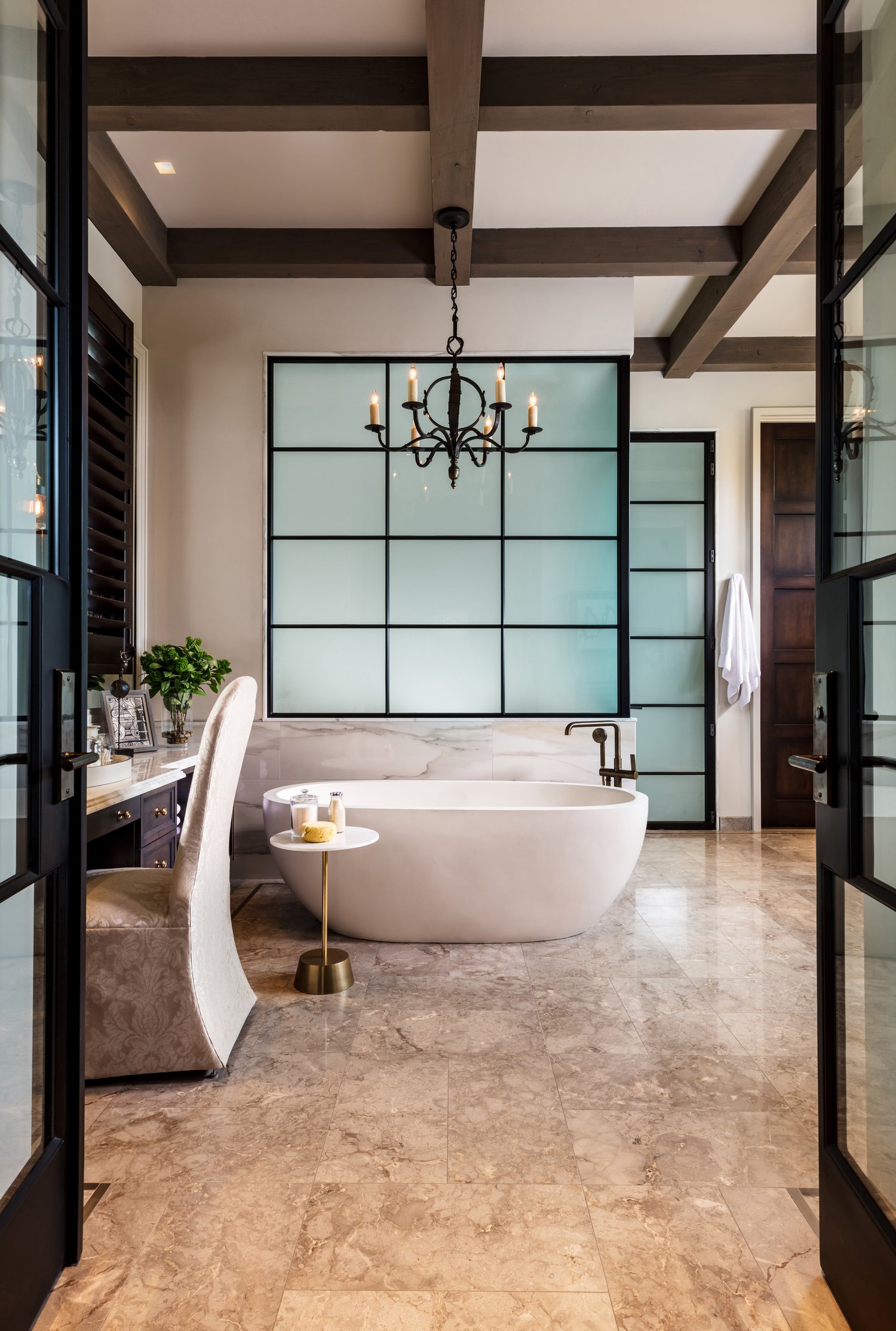 Since the COVID-19 pandemic began in 2020, our homes are so much more than where we rest in the evenings. For many, they now serve as offices and staycation locales — that means homeowners are focused on making homes more luxurious.
Dimmable lighting, plush linens and candles are just some of the touches now popular in bedrooms and bathrooms. Consider your ideal resort room and start adding those elements to your own bedroom and master bath to create a spa-like atmosphere.
Consider adding greenery, a white noise machine or even a spa tub to make your home feel like a vacation away every day.
Upgrading Your Decor for Spring 2023
With a new year comes new possibilities for you and your home. Major trends this season include bright pops of color, making the most of every space and treating your home like the luxurious oasis you deserve. You can use these decor trends to help you create the best home for you and your family.