Luxury; Accessories are like the jewelry to your home.
Accessories- The Jewelry to Your Home
There once was a beautiful woman who wore the most exquisite emerald green dress. The fit was flawless, draping across her perfectly manicured toes. Her hair swept up in an undeniably chic chignon.  Her long neck and ears yearned for that perfect adornment, but none was had. As elegant and timeless as the dress was, as picturesque as she was, her look wasn't complete in all its entirety.  Jewelry  was absent, the accessories that would of completed her look..  I imagined that emerald dress paired with Harry Winston's Holly Wreath necklace. The necklace would have been the violin to her orchestra. It would have completed her look, her presence, what she wanted to say to the world.
My feelings are parallel when it comes to home design. The accessories in a room bring the room to life.  They have a powerful voice and presence in a home. They can bring color, warmth,  uniqueness and an air of sophistication to a room.  An interior designer can also bring out their clients personal style, interests and passions with accessories.  Accessories should be well thought out in choice and placement. They shouldn't overwhelm a room or take away from any architectural details. They should complement the room, just as a piece of jewelry complements an outfit.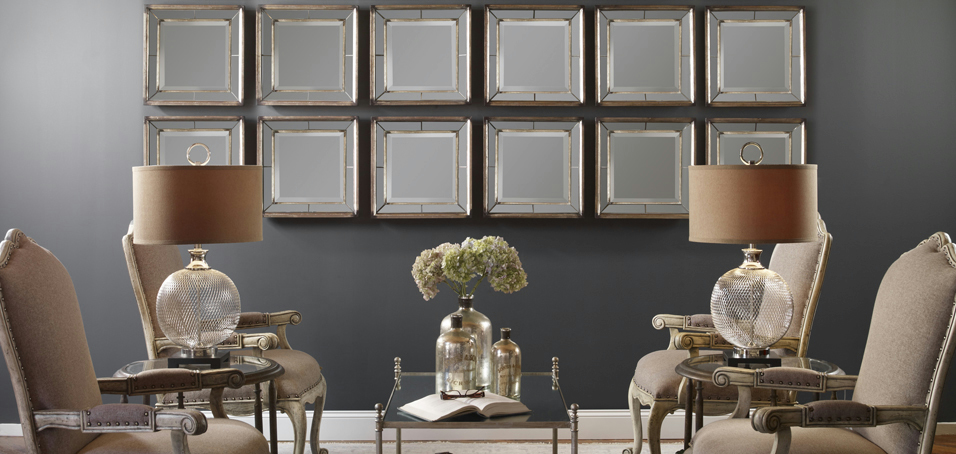 In the beginning phases of design I like to ask my clients their interests. Are they world travelers? Do they like fashion or are they interested in architecture?  I use this information in many aspects of the design of the home.  I enjoy adding books to their décor.  Displaying beautiful books for my clients to enjoy is like unveiling a buffet of delicately constructed desserts.   I want them to peak the interest of their guests.  Their multi functional purpose is very appealing to me. Two of my favorite coffee table books are, Collections and Creations by Daniele Bolt (Chanel) and The Most Beautiful Villages of Tuscany by James Bentley & Hugh Palmer.
Mirrors bring light, and depth into a room. They can be used to create dramatic focal points to the room. They can make a statement and can be the perfect centerpiece.  They have great reflective properties. If a space is lacking in windows, mirrors can mimic the look of them. They are like magicians, magically making a room appear larger than it actually is. Large floor mirrors can give a dramatic feel to the room. Decorative mirrors can also replace a piece of artwork.
You can go bold by adding a pop of color with accent pillows. It's a great way to throw an unexpected color into a room.   You can also add texture and patterns to a room, with the addition of a few custom  pillows. I like to add funky pillows that are geared to a  clients playful side.
 Coffee table accessories can range from fresh flowers, vases and candles to books. I love adding  a floral to the table. Not only are they visually appealing they bring a scents of beauty and luxury to the space. I love the look of a monochromatic arrangement coupled with a simple vase.Photo frames can be the most personal and symbolic accessory to your home. They speak of who you are and where you have been. We ask our clients what message do they want to convey in each room. Every room tells a different story and it's our job to make sure their story is well received. I enjoy cultivating a habitat that reflects each homeowners life.
I believe a  home should have personality.  Incorporating a sculpture is a great way of elevating the appeal to a room.  They can be used to add a little surprise and pop to the space. Small sculptures can be placed a clients foyer table, welcoming their guests or on a console table.  Larger, more statuesque sculptures can add a bit more drama to a room.